It's accepted wisdom that prenatal vitamins play a critical role once you're pregnant. But the best time to start those prenatal vitamins is actually well before those two pink lines, during that oh-so-important preconception window of three to six months before conception. Research finds that key nutrients during this stage can improve egg quality and sperm health for the best chances of getting pregnant sooner. That means hopeful moms and dads-to-be should be taking high-quality prenatal vitamins shown to support the very processes that drive conception. Read on for research-backed nutrients that do the job, plus our picks for top three prenatal vitamins for TTC.
Key Nutrients for Women TTC
Specific micronutrients support fertility in women by triggering ovulation, improving egg quality, and reducing the chances of miscarriage. Key nutrients to prioritize while TTC include:
Folate. In addition to minimizing neural tube defects during pregnancy, folate can also increase fertility rates and reduce the risk of chromosomal abnormalities.
Zinc. This nutrient is key to reproductive hormone support and the creation of fertilization-competent eggs.
Chromium. Shown to improve fertility in women with PCOS.
Vitamin D. This is a key vitamin for healthy hormones and embryo implantation support, and deficiency is more common than you may think.
Vitamins B6 and B12. These B vitamins work together to balance hormones and trigger ovulation.
Vitamin E. This powerful anti-oxidant supports egg quality by fighting oxidative damage and premature aging.
Key Nutrients for Men TTC
Just as women's fertility can benefit from the right nutrients at the right time, so can a man's. Sperm health is measured across several parameters, including quantity, motility, and morphology, and ensuring the healthiest sperm is important. Sperm health is directly linked to pregnancy outcomes, and a lack of nutrients is one of the biggest causes of low-quality sperm. Key nutrients for better sperm include:
CoQ10. This powerful antioxidant improves fertilization rates and sperm motility.
Folate. For men, folate is linked to greater sperm count and improved sperm health in general.
L-Carnitine. A compound linked to higher fertilization rates and improved sperm quality.
Selenium. Another antioxidant, selenium improves sperm motility and increases conception rates. Low levels of selenium are associated with male infertility.
Knowing which nutrients to prioritize when you're TTC is an important first step, and many prenatal vitamins will cover all of your bases for the best chances of becoming pregnant. Read on for our top three recommendations.
Beli Prenatal Vitamins for Her + Him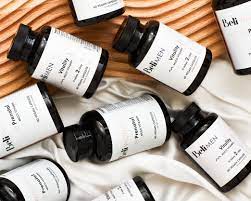 Beli earns our vote for their standout male prenatal vitamin and women's prenatal multivitamin. Both are specifically designed to support the unique needs of male and female fertility. The women's formulation also meets ACOG's recommendations and offers targeted nutritional support during every stage of pregnancy—from conception to post-natal.
Beli for Women is one of the only prenatal formulas available today that meets the most recent nutrient levels recommended by the American Medical Association and the American Academy of Pediatrics for choline, folate, vitamin D, magnesium and iodine. Beli is entirely aligned with nutritional science research, which is why it can help improve egg quality, promote hormonal balance, and boost overall fertility healthy—including in women with PCOS. Beli's men's prenatal is formulated to support healthy sperm across all parameters, and both options use high-quality, bioavailable ingredients for greater efficacy.
Notably, Beli uses a chelated form of iron—a nutrient that supports pre-conception fertility, and first, second, and third trimesters—for easier digestion. The formula also specifically excludes calcium (which most women access through diet alone), because it can inhibit the absorption of iron.
Choose Beli if you want a prenatal multivitamin based on nutritional science to support both partners for the greatest chance of a successful conception and pregnancy.
Ritual Essential Prenatal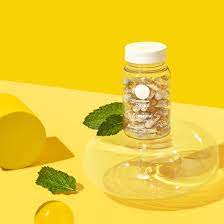 Ritual Essential Prenatal is made with 12 important nutrients, including DHA, with a visible supply chain so you're clear on what you're putting in your body.
The delayed-release capsule design is easy on the stomach, and a citrus tab in every bottle keeps things fresh. The vitamin is formulated with nutrients in their most absorbable forms, but it comes in under ACOG's recommended daily allowance for some of them, including iron, iodine and vitamin B12. That means you may need to take a separate supplement to meet these recommendations if your diet is lacking.
Ritual uses an innovative design that combines oily and dry ingredients in a single capsule, which means fewer pills to swallow.
Choose Ritual if you want a no-frills women's prenatal vitamin with a transparent supply chain that will support you on your path to parenthood.
Knowell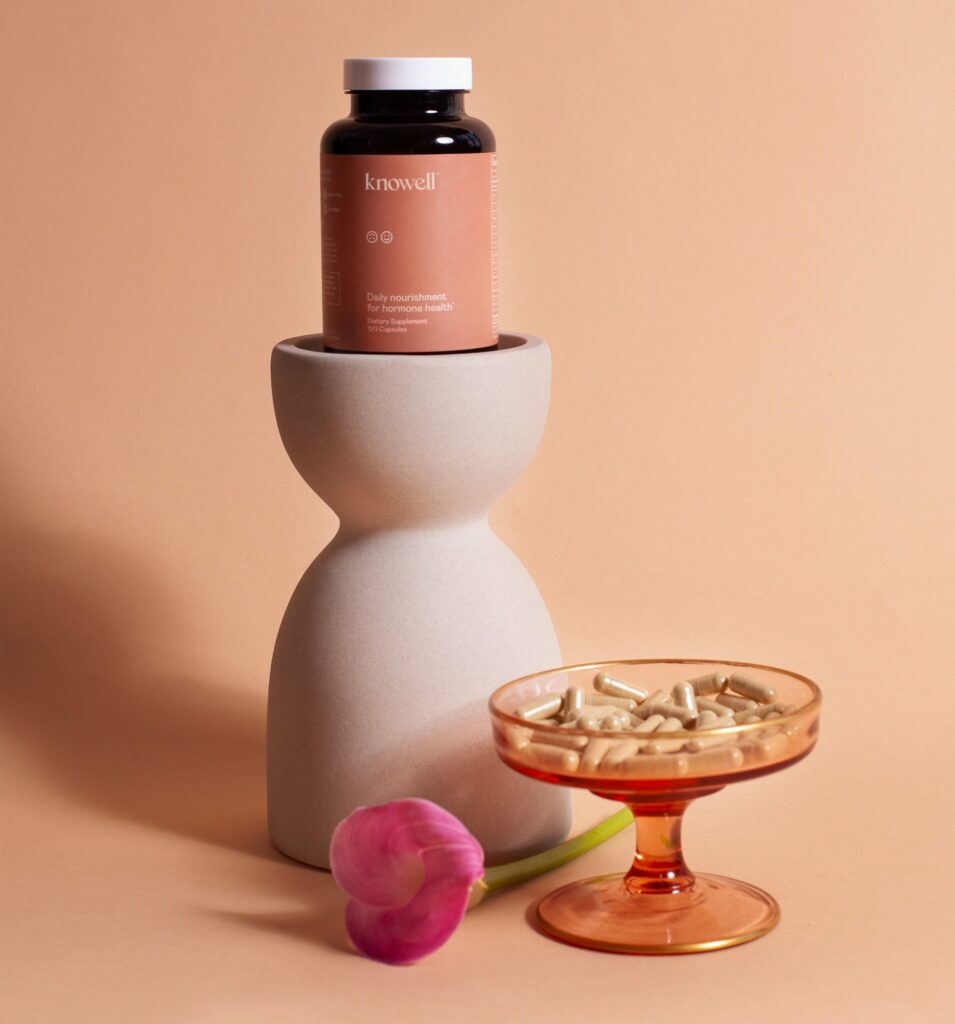 Knowell is a nutritional supplement for women designed to support hormonal balance and optimize reproductive function. It's an all-in-one option not only for TTC, but also to help regulate periods and period symptoms, manage PCOS, or recover from childbirth.
The formula includes 28 vitamins, minerals, probiotics, and botanicals to support everything from fertility and cycle regulation to PMS symptoms, hormonal acne, and hair loss. It's intended to be a complete supplement for women's reproductive health.
Choose Knowell if you want a robust women's supplement that uses key ingredients to balance hormones and support your reproductive function.